influx: Websters falls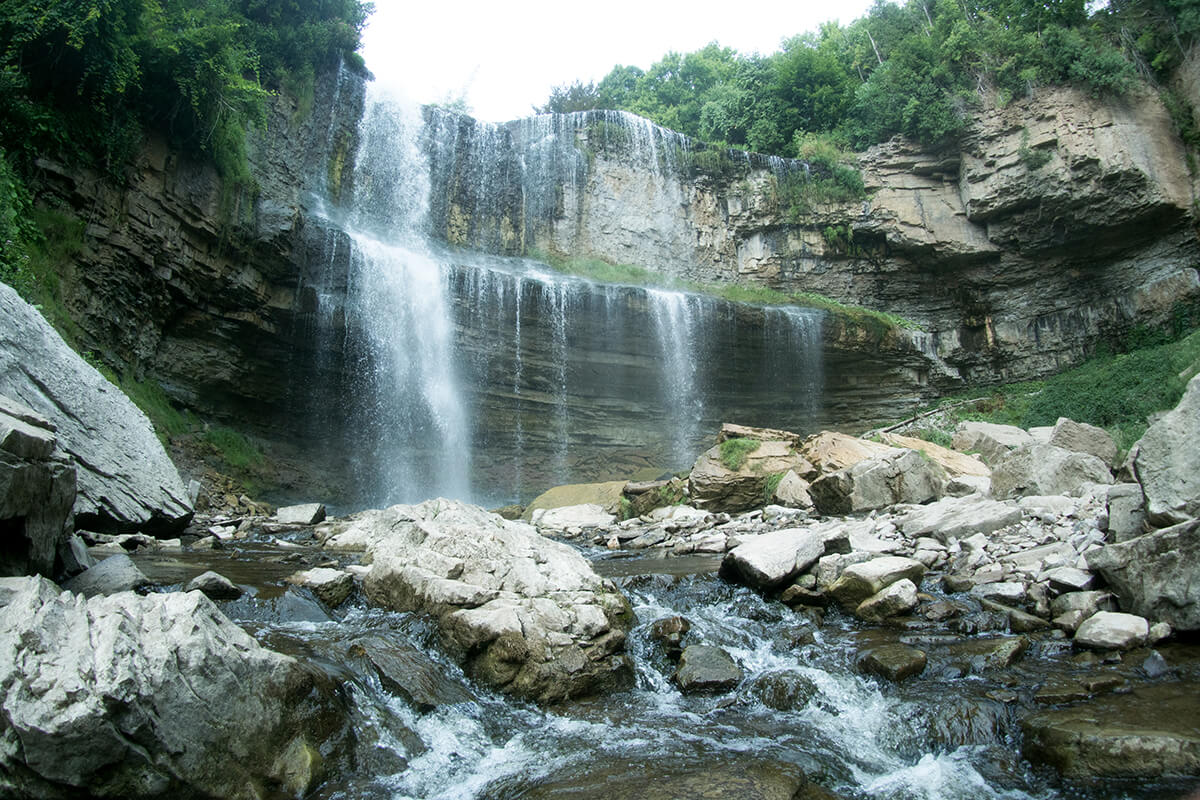 There's not too many waterfalls in Ontario (besides of course, those tiny ones in Niagara), which is a shame considering that they make long-exposure shots so fun and easy.
These shots were taken at Websters Falls in Dundas, Ontario -- just a short drive away from Toronto. It takes just under an hour to hike to the base of the falls from the main road. The first time I went there, I found my way in thanks to an MSPaint map that a user of reddit had posted.
The trail is quite beautiful, tracing the Spencer creek. There are a few slippery areas, but all in all it's an easy hike. The falls sit off of a small edge along Spencer Gorge Conservation Area, just next to Dundas Peak. In the spring, the falls run heavy-- but not so much in mid-summer when these were taken.
All of these were shot with an Olympus OM-D E-M5 Mark II with a M.Zuiko 25mm f1.8 lens. The camera sat on a relatively inexpensive Cameron tripod so the frame would keep the frame static.
A Fotga ND2 to ND400 46mm Variable ND (Neutral Density) Filter was used at ND400 for the long exposure, and about about mid-way for the fast-shutter shot. The ND filter is essential to keep the exposure around 0 when using a shutter speed that allows for a long exposure.
A shutter time of 4 seconds was all that was needed to achieve the blur you see, at an ISO of 200. You could place the ISO higher, but staying at 200 gives a bit more darkness allowing for the longer shutter-speed. This results in more blur being present in any visible motion.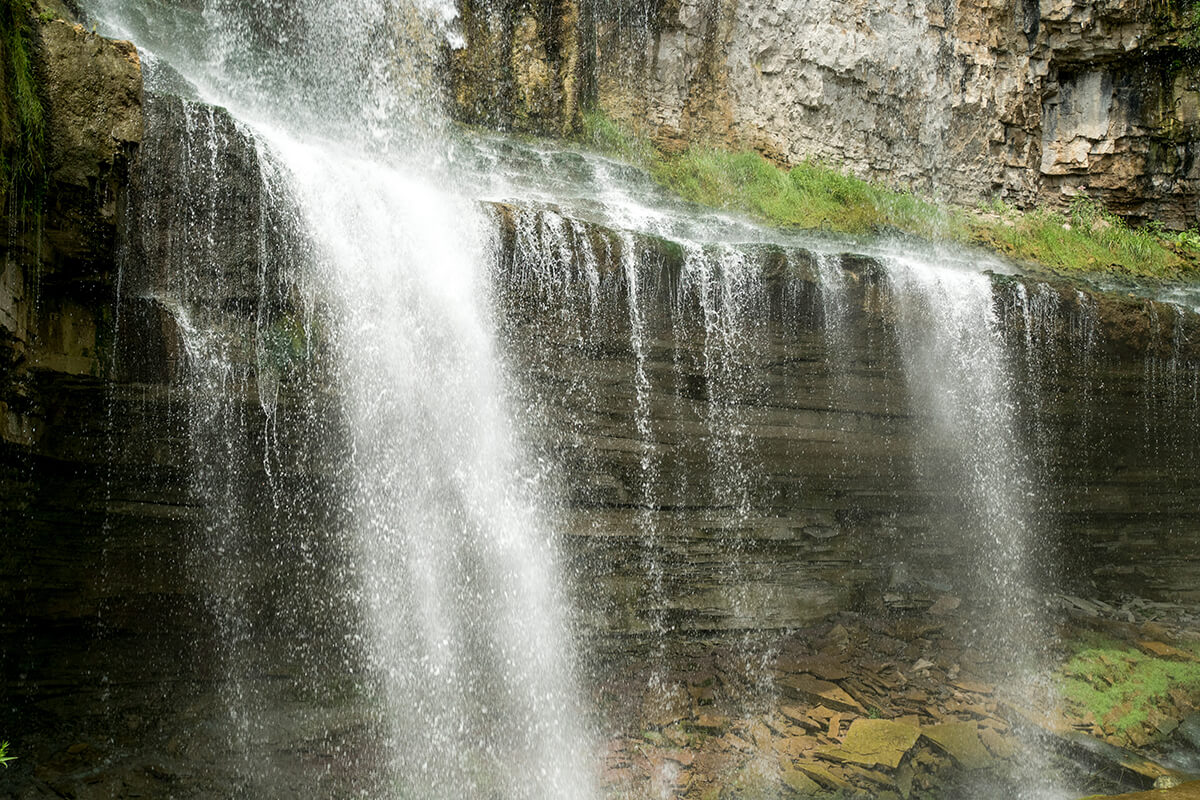 1/250-shutter comparison shot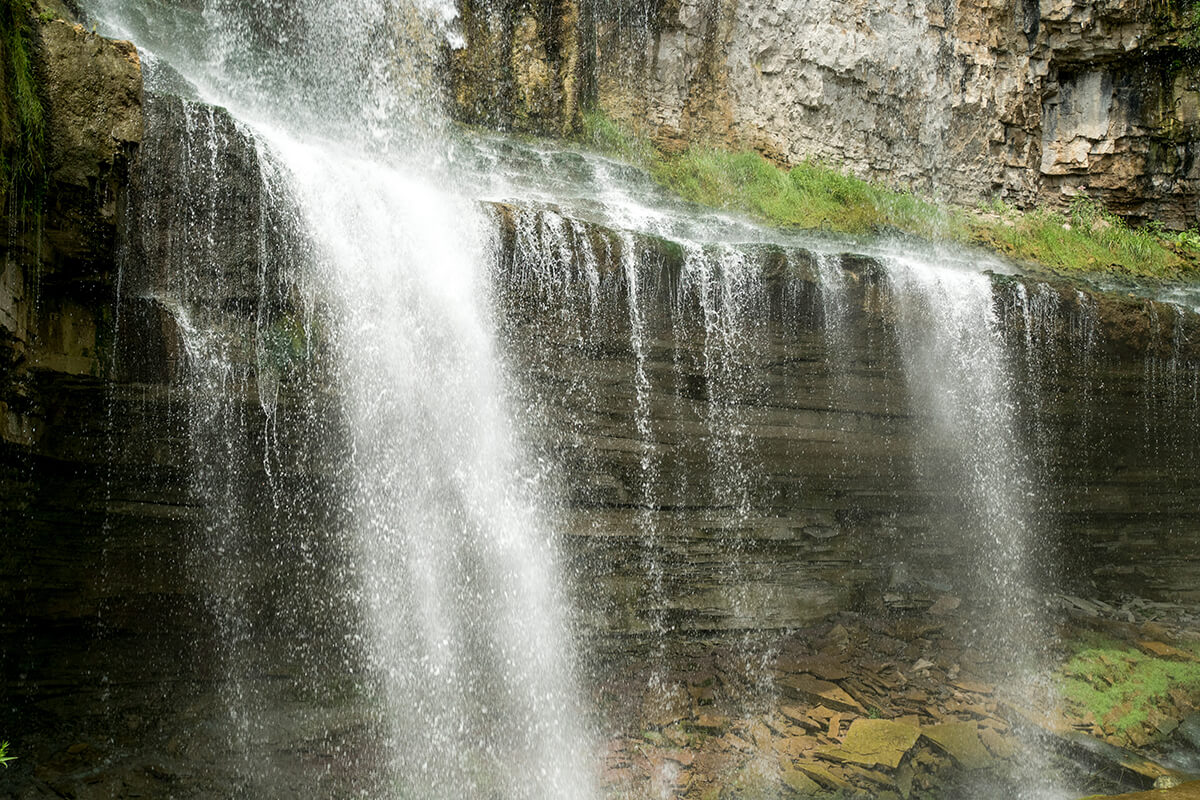 4s Long Exposure with ND filter: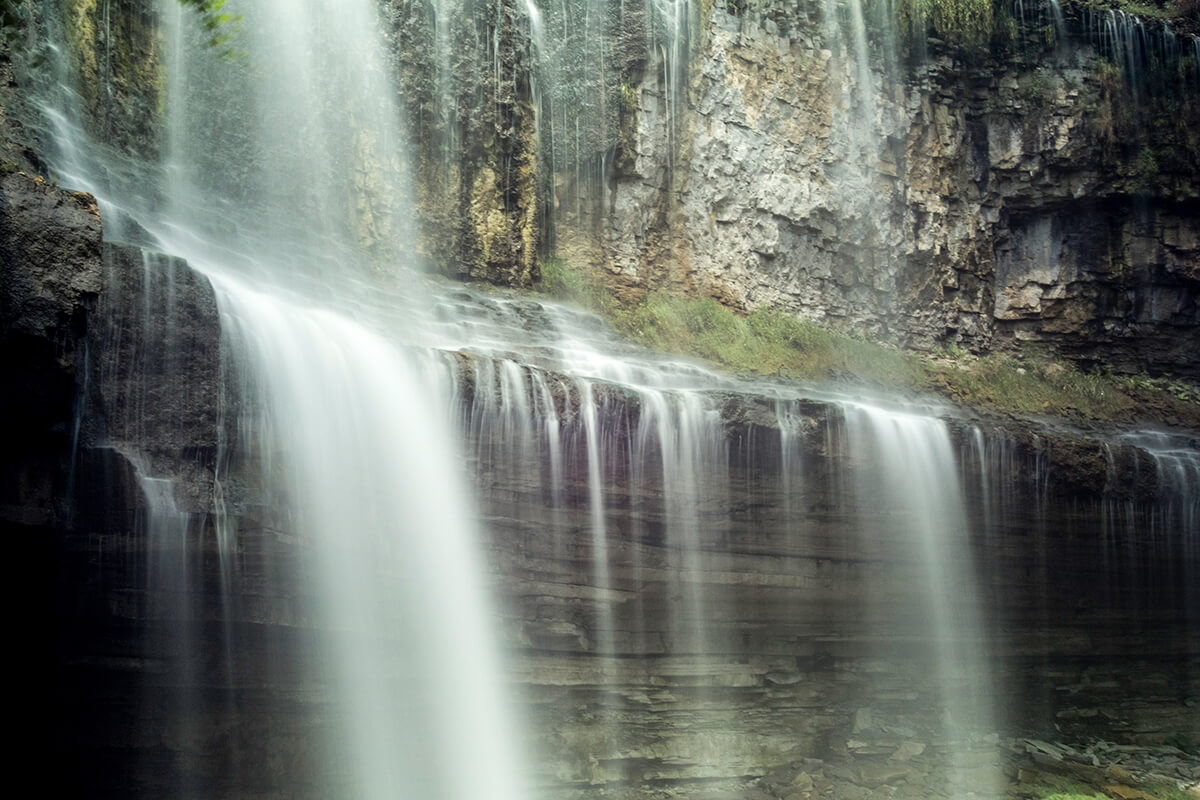 -- article by: Alexander Tri